West LA Veterinary Group is staffed with veterinarians who share an equal level of passion for high-quality pet care. If you have any questions about our veterinarians or would like to schedule an appointment for your pet, please feel free to give us a call at our veterinary clinic at
310-478-5915.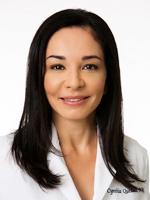 Dr. Cynthia Quezada
Dr. Quezada grew up in the Los Angeles Harbor Area. She graduated from California Polytechnic University, Pomona in 2000 with a B.S. degree in Biology. From there, she went on to receive her Doctor of Veterinary Medicine degree in 2004 from the University of California, Davis. Dr. Quezada also completed a surgical and emergency internship at Animal Surgical and Emergency Center (ASEC) in West Los Angeles. Before starting West LA Veterinary Group with her business partner and friend, Dr. Connie Kim, Dr. Quezada worked in general practice and emergency medicine.
Dr. Quezada's professional interests include feline medicine, geriatric medicine, and working with local animal rescue organizations. Dr. Quezada currently  sits on the board of directors for A Dog's Life Rescue, a local non-profit organization that provides foster and medical services to animals in need. She has been involved in youth outreach programs such as (The Boys and Girls Club), where she helps teach under represented youth about veterinary medicine. She has also participated in the admissions interview process for Western University of Health Sciences, School of Veterinary Medicine.
In her free time, Dr. Quezada enjoys practicing yoga, hiking, traveling, antiquing, and spending time with family and friends. She has 3 rescue cats: Ramon, Julius, and Olivia. She has made Los Angeles her home.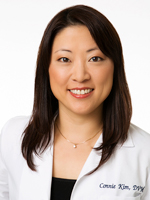 Dr. Connie Kim
Dr. Kim has lived in California for most of her life; her childhood and teen years were spent in Orange County. She has always been interested in animals and grew up caring for cats, dogs, hamsters, rats, and freshwater fish. She also read constantly and was inspired by James Herriot, who wrote memoirs of his career as a large animal veterinarian in England. She earned her Bachelor of Arts degree in psychology from the University of California, Berkeley. In 2004, she earned her Doctor of Veterinary Medicine from the University of California, Davis School of Veterinary Medicine. Since then, she has worked in small animal general practice, emergency practices, and cat specialty practices in California. Her experience also includes a one-year internship at Animal Specialty and Emergency Center in Los Angeles.
Dr. Kim enjoys working in companion animal general practice because it gives her the opportunity to see a variety of pet medical issues and develop relationships with pets and their families. She has a special interest in canine and feline medicine and dentistry. To stay current with the latest in veterinary medicine, she regularly attends veterinary seminars, including the Western Veterinary Conference (WVC), North American Veterinary Conference (NAVC), and the International Veterinary Seminars (IVS). She is also affiliated with the Southern California Veterinary Medical Association (SCVMA) and American Veterinary Medical Association (AMVA).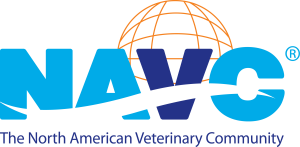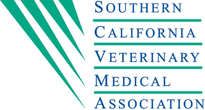 When she's not caring for pets at West LA Veterinary Group, she enjoys traveling, running, yoga, and spending time with friends and family. She also cares for her own pets, a terrier mix named Maggie and two tabby cats, Cairo and Lulu, who are litter mates.