Pet Dental Care in West Los Angeles
Dental health is one of the most neglected components of a pet's overall health. According to the American Veterinary Dental College, more than half of all dogs and cats have some form of periodontal (gum) disease by the time they reach 3 years of age. Gum disease can lead to halitosis (bad breath), a painful mouth, and tooth loss. In its advanced stages, it can affect the liver, heart, and kidneys, putting your pet's health at risk. West LA Veterinary Group realizes the importance of good oral health and offers comprehensive dental services in our clinic. A complete wellness exam at least once a year is recommended so that we can examine your pet's teeth and gums and determine what type of dental care is needed.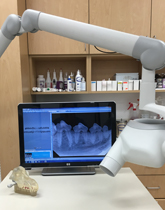 About Our Pet Dental Services
West LA Veterinary Group offers full-service pet dental care using modern equipment, including Dentalaire dental systems and digital dental radiography (X-rays). Our digital X-ray unit allows us to view below the gum line and inside the teeth to better evaluate oral health. Dental cleanings are performed under general anesthesia for the most complete care. A blood panel and a thorough physical exam are performed prior to any anesthetic procedure. This helps determine the best anesthetic plan for your pet. We monitor our patients closely using advanced equipment and provide heat support to make sure our patients stay at a comfortable temperature throughout. All patients have an IV catheter in place for safe fluid and medication administration. The safety and comfort of your pet is our number one priority.
Our comprehensive pet dental services include:
Ultrasonic scaling (removes tartar deposits)
Polishing (smooths minor tooth surface imperfections)
Fluoride treatment
Digital dental X-rays (to better evaluate oral health)
Dental/tooth extractions (if necessary)
West LA Veterinary Group now carries OraVet® Dental Hygiene Chews. Click on the video to learn how OraVet® can benefit your pet.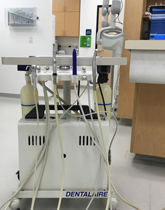 How to Prevent Pet Gum Disease
One of the best ways to prevent periodontal/gum disease in your pet is to establish at-home oral maintenance care, which, if possible, should include teeth brushing. The team at West LA Veterinary Group can give you recommendations for the best at-home dental products as well as tips for brushing to keep your pet's teeth and gums healthy in between wellness visits. There are a variety of pet dental products available that can help prevent tartar buildup, including chews and rinses. It's important to keep in mind that some pets may be more susceptible to dental disease than others, depending on their age and breed. We can discuss these issues during your visit. Schedule your pet's exam at our clinic today, or call us with any questions about our pet dental services by calling 310-478-5915.