Our West LA Veterinarians Offer Consistently Exceptional Veterinary Care
First-rate veterinary care is our commitment and here at West LA Veterinary Group, our veterinarians promise to treat your pet with compassion and professionalism. We can address your pet's health care concerns, provide them with high-quality medicine, and offer you the high level of veterinary service that you deserve as a dedicated pet owner. At West LA Veterinary Group, you can expect the best from us.
Our veterinarians and veterinary support team believe in treating each one of our patients and clients as family. We customize our care to meet the specific needs of each patient, making their health and well-being a priority. Client education is also an important aspect of the care we provide. We believe in thoroughly discussing treatment options with owners so that they are able to make the most informed decision regarding their pet's health.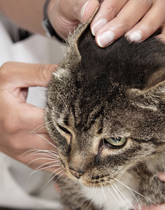 Services Offered by Our West LA Veterinarians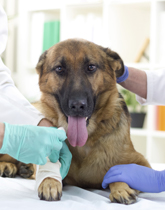 If your pet is in need of veterinary care, West LA Veterinary Group has you covered. Our veterinarians are trained and qualified to provide the most exceptional care to your best friend. If you have any questions or would like schedule a visit with one of our dedicated veterinarians we invite you to contact our team at 310-478-5915. Our patients and clients come first  and we look forward to providing you with the best veterinary care available.