Exceptional Care by Cheviot Hills Area Veterinarians
West L.A. Veterinary group provides high-quality medicine and exceptional service for you and your pet. From standard wellness exams to surgery to emergency care, we deliver a wide range of services with compassion and professionalism. Our veterinarians make sure your pet comes first, ensuring that the treatment we provide is tailored to his or her needs. We also partner with pet owners to offer unrivaled, consistent care for their four-legged friends throughout all the stages of their lives. Conveniently located in West L.A., we serve a variety of communities, including Beverly Hills, Cheviot Hills, and Santa Monica.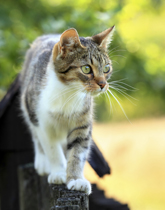 About Our Cheviot Hills Area Veterinary Services
We are a full-service pet clinic that offers comprehensive services in one convenient location. With state-of-the-art equipment and an in-house laboratory, we offer unparalleled quality of care and are able to provide many test results the same day. We also have a surgery suite, where we perform soft tissue surgeries and dental procedures.
Each pet has unique health requirements, and we strive to provide everything needed to maintain your companion's health. Our Cheviot Hills area veterinarians have a commitment to our patients, and they provide a complete range of veterinary services, including:
Does your pet need a makeover? We also offer grooming services, ensuring your companion's "outside" matches how good he or she feels on the inside.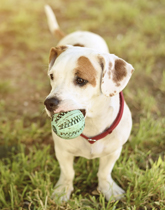 Get Started with Us
Visit our clinic in person or take an online tour of our facility right now. If you'd like to learn more about all the services we provide and how our Cheviot Hills area veterinarians can help you and your pet today, contact us to find out. We welcome all pets and their owners like family, whether they are returning clients or new ones.